Ship's Log 05.13.2013 Make sure to check out the
Trust Chronicles! --------->
LAST DAY TO BE ENTERED TO WIN, MATEYS!!!!!
REVIEW AND GIVEAWAY!!!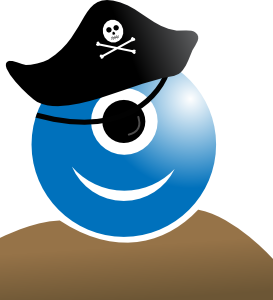 Ahoy Mateys! It be time fer another I SPY WIT' ME LITTLE EYE post. Today I be havin'
Kathleen Maher
on me blog. She has written a wonderful novella that I be wantin' to share wit' ye!
Kathleen L. Maher writes inspirational historical fiction set in the American Civil War. From upstate New York, she blogs about local history and incorporates her love for all things antique and romantic in her stories. She's been a member of ACFW since 2008 and participates on several other writing loops. In 2009 and 2010 she entered Romance Writers
of America's Launching a STAR Contest and placed second in the inspirational category both years. She made the semifinal list in the 2011 Genesis, and finaled in 2012. She shares a 100-year-old farmhouse with her soul mate, three kids and two rescued Newfoundland Dogs.
Kathleen was nice enough to answer a few questions for me.
When did you first realize that you wanted to be a writer?
I think it was when I fell in love with Peter Rabbit as a three year old. Beatrix Potter's illustrations transported me to a very enchanting world, and one I could relate to, because Peter's father was gone, and so was mine. If Peter could navigate the sometimes frightening world of Mr. MacGregor's garden without a father looking out for him, with the help of friendly chickadees and mice, and make it home safe to his mother's chamomile tea and a soft bed under the fir tree, then I felt I could make it, too. The comfort and encouragement I derived from that story as a small child evolved into a lifelong love of books. I knew I wanted to create stories of redemption and courage and hope, too.
Your novella is Volume 3 in Murry Pura's American Civil War Series. How did this come about and how does it feel being a part of this group of writers? (I know, that's actually 2 questions)
Murray contacted me on facebook and asked if I would like to participate. I had never corresponded with him before, and it was a total surprise and "God thing". My first love is Civil War as a historical setting, so in many ways, this was a godsend. To be included among authors such as Murray Pura, Kathy Macias, Karen Anna Vogel, Carrie Fancett Pagels, and Tamera Lynn Kraft, is a thrill and a delight! I am eagerly looking forward to reading the others' contributions.
Can you tell me a little something about the ancestors that your main characters are based off of?
This is a great question, because it provides some context for the ideas that Bachelor Buttons was created from. My great great grandmother on my mother's side was Katherine Meehan, a first generation immigrant from Ireland who lived in Manhattan. I renamed her Rose for my story. She had two suitors that my characters are based on--William Lee who was a violin instructor, and a doctor whose name I do not know. She couldn't decide who to marry, so she settled the matter with a foot race. The fact that these men agreed to do this suggests they must have been crazy about her. They ran, and the violin teacher won. He struggled to provide a living throughout their marriage, though he loved Katherine very much. Family history has it that the doctor never married. Katherine and William received a ton of coal every winter from an anonymous source, and when the doctor died, the coal stopped coming.
Later in life, and this is not part of the story of Bachelor Buttons, Katherine was a witness to another event in history--the sinking of the General Slocum. It was a tragic event where over a thousand people lost their lives, and can be compared to the Titanic.
When I read your book, I was taken aback by the rioting that took place. Was it really as bad as that?
It was worse, Debbie. I tried not to go into the graphic detail of the heinous things that occurred, but the real Katherine Meehan witnessed some of the aftermath of that horrible event. Men were lynched in the public squares and some were burned. The New York Times and the Tribune and the Herald were attacked. It was worse than the LA riots of the 1990's in many respects. Black residents of Manhattan left by the thousands after the riots. What is really frightening to me is that some of these were churchgoing people, people who loved their wives and families, that were responsible for this behavior. I pray history never repeats itself like that again. The politics of anger and polarization do not end well.
What do you hope your readers take away from your book once they've read it?
I hope to portray that God is an unmoving anchor in times of chaos and trouble. That there is good and bad in all walks of life, and that all it takes is being obedient and sensitive to the Lord's leading to make a difference in the midst of calamity. Even down to each character, who overcame prejudice of their own whether it was against other races, the wealthy, the poor, someone of different political views. We all have prejudice, and we can all learn to love people of different backgrounds from us. It may mean the difference between surviving a calamity or dying in our pride.
This is Kathleen's debut book and I think that she did a wonderful job! Her book is a part of Murray Pura's Cry of Freedom series. I've had the pleasure of reading 2 of these stories so far and both are great! (I also read Carrie Fancett Pagels' Return to Shirley Plantation)
Here be a description of Bachelor Buttons:
The daughter of immigrants who fled the Irish Potato Famine, Rose Meehan longs for a better life than the tenements of New York City. Courted by two men--a young doctor who represents material security, and a poor violin instructor who has captured her heart--she must choose between a life of advantage-grabbing or a life of faith. When Manhattan explodes in mob rule following Lincoln's unpopular draft, the heroic action of one suitor brings provision for those she loves, and reveals God's plan.
Let me share wit' ye a little excerpt from this book:
"

Shall we wait for those men to move on?" Rose's voice croaked.
William noted the silhouettes passing outside the window, backlit by flames reflecting against the neighboring facades. They danced in eerie contortions, ghoul-like and menacing, as though taunting how they could transfer through the very walls and manifest inside the room with them. William stifled a shudder.
McGuiness cleared his throat. "I'll not have anyone abscond with my horse and carriage."
Of course the man was right. The longer they waited, the more likely they'd become stranded there. And no telling how fast those flames would travel.
"

All at once, then, on the count of three . . . two . . ."
William flung the door open and they darted to the carriage in a huddle, Miss Rose in the center.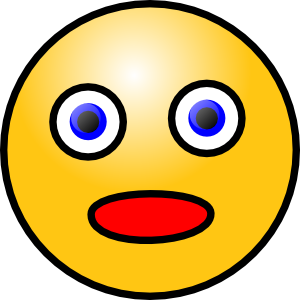 Makes ye want to read more, eh Mateys?
Here be me review of Bachelor Buttons:
Kathleen L. Maher has written a wonderfully entertaining story.
First of all I must say that I simply love the title and cover of this novella. I also love that the main characters are based on Kathleen's own ancestors.
Miss Rose Meehan, a young woman with two suitors, is a delightful character. She had me smiling at times...a race comes to mind... But, alas, you must read the book to know to what I am referring. Her suitors William and Ian are on totally opposite ends of the scale. I found myself cheering on one and feeling sorry for the other.
Not only does Bachelor Buttons give you laughter and entertainment, but it also gives a glimpse into the uglier side of people during this time....rioting and bigotry. I was totally impressed how Kathleen was able to balance this story out. While reading about a riot going on, I couldn't help but wonder about another scene going on somewhere else....my mind was all over this story and in the end I was totally satisfied. This may be a short story, but I savored every morsel. Well done, Kathleen.
You can purchase this great short story and others in the series on Amazon:
As of the posting of this blog, it was selling for only $0.99!!!
Kathleen has offered to give away a pdf copy of Bachelor Buttons to one of my commenters. So, leave a comment with your name and email address for a chance to win. This contest ends on Wednesday, May 15th and the winner will be announced on Friday, May 17th.
I wish to thank Kathleen for being my guest this week on my blog!
Thanks fer comin' aboard, Mateys! God bless!