Ship's Log 04.30.2013
REVIEW AND GIVEAWAY!!!!
ENDS TONIGHT, MIDNIGHT (pacific time)!!!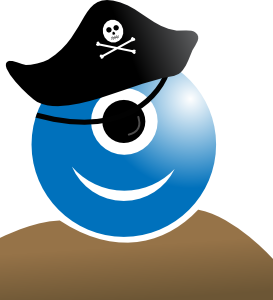 Ahoy Mateys! I want you to meet Elaine Cooper and learn about her book The Road To Deer Run.
Meet Elaine
Elaine Marie Cooper is the author of The Road to Deer Run (Finalist in Next Generation Indie Book Awards for Religious Fiction, Honorable Mention in Romance at 2011 Los Angeles Book Festival), The Promise of Deer Run (Romance Winner for 2012 Los Angeles Book Festival, Finalist in Religious Fiction for ForeWord Review Book of the Year), and The Legacy of Deer Run, Runner-up in Romance at 2013 Los Angeles Book Festival. Cooper is also a contributing writer for Fighting Fear: Winning the War at Home by Edie Melson and has a short story in the Romance Anthology entitled, I Choose You. She also has an upcoming historical fiction release in 2013, Fields of the Fatherless.
Elaine was kind enough to answer a few questions for me:
When did you first realize you wanted to be a writer?
I'd say it was a lifelong interest but not a goal as a profession. Even as a young child, I felt compelled to write anything from poems, to stories, to a TV script. As an adult, I was asked to freelance for a newspaper after the editor saw some of my poetry. I then went on to write for magazines. But it was not until I was older that I began to write novels.
A lot of authors have their first manuscript turned down by publishers. Did this happen to you? And if so, did it discourage you or make you try harder?
The very first manuscript that I sent to a publisher was a children's story that I submitted. And yes, it was rejected. I put aside my writing for a long time, assuming my work was not good enough. Then when I finished writing my first historical romance, the publishing industry was in such a crisis that I was told by someone I knew in the industry that no new writers could get published at that time (2009). Somehow those words made me even more determined to see my book in print. So my first two books were self-published. My third book was picked up by a publisher (Sword of the Spirit) and that publisher will be picking up the first two books of the saga later this year. My upcoming release was contracted with Lighthouse Publishing of the Carolinas. I guess you could say, persistence pays off if you are meant to write!
I truly love the relationship between Mary and Daniel. Is it true that they are based on real people?
Yes, they are based on my 4th great-grandparents. Although the details of their personalities and interactions are fictionalized, the basic story of Daniel escaping as a prisoner of war during the American Revolution and then the marriage with a colonial farm woman (Mary) are completely true. It seemed like such an amazing story to me—an enemy soldier meeting a patriot woman and getting married! What could be more romantic? :)
What do you hope your readers will take away from this story the most?
That love can cover a multitude of sins. That forgiveness can triumph even in the deepest bitterness. And that faith and trust in God is the strength that will see you through even the worst of times.
What advice would you give to someone just starting out in writing?
Write from your heart. Learn from an inspiring mentor that will be honest yet kind. Find your own voice while following the guidelines that you learn from those who know the craft. Never give up writing if the written word is your passion. And realize that "success" in the field is not based on becoming a best seller, but on allowing the Lord to use you where He wants you.

I wish to thank Elaine for taking the time from her busy schedule to answer these questions.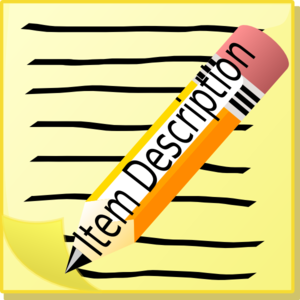 Here is a description of The Road To Deer Run:
The year was 1777. The war had already broken the heart of Mary Thomsen, a young colonial woman from Massachusetts. It had also broken the spirit of British soldier Daniel Lowe, a wounded prisoner of war in a strange land.
They were enemies, brought together by need. Would their differences overshadow the yearnings of their hearts? Or would the bitterness of war keep them apart?
You can buy a copy on Amazon here: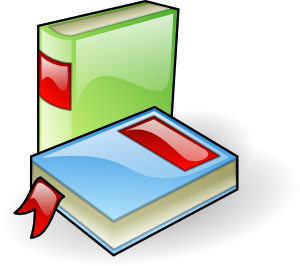 This story starts out gentle and calm and then BAM! Action galore! I highly recommend it. Here is my review:
I just finished reading this book and I must say that I was totally and pleasantly surprised. I am usually drawn to books by their covers, but I must admit that this cover didn't catch my eye. But, then I entered a contest to win a book of love stories that contained one story by Elaine. I won the contest and when I received the book of love stories, I was surprised to see that Elaine had also sent me a copy of The Road to Deer Run. (I fully intended to read this book weeks ago, but things came up) I finally began reading it yesterday and I finished it this afternoon. It was a wonderfully written story inspired by true events. Each chapter ends in a way that keeps you wanting to continue on into the next chapter. The relationship between Daniel and Mary will captivate you. From their first encounter to the final chapter, you won't want to miss a beat. He, a British soldier, and she a young colonial woman....odds against them, yet God beats all odds. When you are finished reading this story, you will walk away not only with a sense of awe for this love story, but you will also get a firm grasp on the war and the way of life at that time.
I wish to thank Elaine for sending me this book. I truly enjoyed it.
(Even though I was given a copy of this book by the author, I was under no obligation to give a positive review. )
In the comments, answer the question below to be entered to win a copy of The Road to Deer Run. Please US residents only and make sure that you put your email address so that I can contact you promptly. Oh, and I'd appreciate you putting your name as well, so I know who you are...some comments say anonymous.
(If ye not be followin' me blog, won't ye be considerin' it? It would make me a very Happy Chappy)
Question:
If you could change anything about my blog, what would it be? (I know, way out in left field) I want to make sure that my blog is pleasing to the eye, but I don't want to overdo anything. Be honest, I can take it....me plank be in the shop, so no worries of being made to walk it. ;-)
CONTEST ENDS TUESDAY, APRIL 30TH AT MIDNIGHT(PACIFIC TIME) AND WINNER WILL BE ANNOUNCED ON THURSDAY, MAY 2ND!!!
Thank ye fer visitin' me blog today....God bless!