Ship's Log 03.10.2013
Ahoy Mateys! Today I will be sharing a very special interview and having a giveaway featuring FORSAKEN DREAMS by MaryLu Tyndall!!
Let's start things off with an interview with MaryLu Tyndall. She was gracious enough to take the time to answer my questions. And I am totally impressed by her answers. So, without further ado, here is the interview:
MaryLu, I want to thank you so much for taking the time to answer my questions.
1. Forsaken Dreams is said to be a bit different from your previous novels. How so?
Forsaken Dreams is the first book in a trilogy that deviates both in character, location, and theme from my previous books in a number of ways. One, all of the main characters have major parts in all three books, so readers will not only enjoy a new romance between characters in each book, but they'll follow the lives of characters they've fallen in love with in other books from the series. Consequently, there's quite a few characters to keep track of, but I've included a character chart in the beginning of each book to help.
Secondly and more importantly, Forsaken Dreams and the other books in the series, contain a prominent and powerful spiritual warfare theme which I haven't attempted in my prior novels. Odd happenings that can't be explained start on the journey from Charleston to Brazil and continue in frequency and weirdness once the characters get to Brazil, ending up sending the characters into a supernatural battle that, if they lose, could release great evil on the earth. I know, it sounds weird, but the story line reveals the awesomeness of God orchestrating things behind the scenes, bringing people together for a purpose that is far beyond them.
2. Which character in this new series was the hardest to capture in describing him/her? Why?
Magnolia Scott. She's the young, beautiful daughter of wealthy plantation owners who has been spoiled her entire life. She has a very snobbish attitude toward others and comes across demeaning and rude most of the time. Having never been wealthy or thought of myself as being above others, it was quite a challenge to put myself in her shoes and try to imagine growing up with every luxury and being fawned over by servants and suitors who catered to my every whim. Of course, now she is being dragged away from all that and forced to travel to a place she considers to be nothing but a barbaric outpost, Brazil. It's been fun to watch her react to her new life!
3. God is prominent in your novels. Do you consider this a top priority as you write or do you simply add religion to appease the masses?
If I wanted to appease the masses in this day and age, I'd never mention God in my stories!! He doesn't seem to be a very popular topic among most people these days. No, I wrap my stories around a Godly theme because He is the Creator of all things. He is the giver of life and goodness and mercy and grace and light. Without Him, there would be no stories, no romance, and no adventure. He is the creator of all those things and He gave them freely to us for our enjoyment. To leave God out of a story would be like leaving the artists name off a painting. He is the reason I write. He gives me a message to tell the world, and I can only hope that I manage, in my human weakness, to deliver it in an understandable way.
4. What do you hope readers will get from Forsaken Dreams and the entire series?
Oh.. there's so many themes running through this series. I'll name just a few here that pertain to this first book. One is that you can't run away from your problems, and you especially can't run away from God! Another is that God doesn't cause war and suffering and death. People do. He gave us free will and He won't interfere in our choices. Third and most importantly, hatred and bitterness will keep you in chains of destruction, but forgiveness will set you free!
5. Do you ever use experiences from your own life or someone you know to inspire your writing? If so, can you give an example?
I use lots of experiences from my own life in my writing. I think every author has to. How else can we truly describe a feeling, a longing, a need unless we have been there ourselves. The best example I have from my books is from my first book, The Redemption. I grew up without a Father. Not only was he absent but he rejected me. Consequently I spent years suffering from a lack of self-worth while searching for a Father's love in all the wrong places. In The Redemption, the heroine, Charlisse suffers from the same condition, abuse and neglect and no loving father. So, she sails to the Caribbean in search of her dad, hoping to find that unconditional love she craves. What she finds is that her Dad has become a monster and the only man who can help her is a reformed pirate! But that's another story.
6. One last question. If Forsaken Dreams were to be picked up as a movie one day, who would you want playing the roles of Eliza Crawford and Colonel Blake Wallace?


Hmm.. I don't know the actors names, but I'll post two pictures here that depict how I see both characters.
Well, MaryLu, I have no idea who the gentleman is, but I believe the lady is actress Mandy Moore.
Thank you, again, for such great answers to my questions.
Here is my review of Forsaken Dreams:
Have you ever sat through a movie and it seemed to end way too soon? There was so much excitement going on, twists at every turn.........you think, Why oh why did it have to end so soon? That is exactly how I felt when I read the final sentences of Forsaken Dreams. I was so captivated by the characters and what they were going through, that I didn't want the book to end. I need to know what happens next in their adventure! But, alas, I must wait for MaryLu's second book in this series....sheer torture! Like in her other books, I found myself loving some of the characters and wanting to smack others. I refuse to go into any specific details because I really don't want to spoil anything for others who have yet to read Forsaken Dreams. I can say this, that MaryLu does an excellent job mixing history with fiction, letting you have a taste of what 'might have' happened to some Southerners during that time in history. I am in awe of the way MaryLu writes, how she seems to put you right in the middle of the story......bringing all of your senses to life. So, let's sum it up, shall we: adventure, romance, intrigue, all wrapped up with a gorgeous bow of God's presence. Need I say more?
"Though I was given a copy by the author to read, I was under no obligation to give a positive review."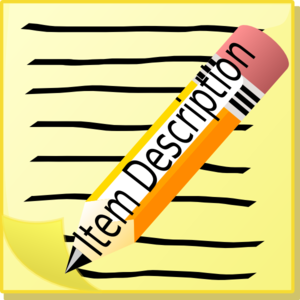 Before we get on to the giveaway, here is the description and video trailer for Forsaken Dreams:
They Left Everything Behind to Build a New Southern Utopia.
Colonel Blake Wallace has seen enough death to last a lifetime. Weary and disillusioned, he slumps beneath the weight of defeat and loss. With his entire family murdered by the North and his name appearing on a list of officers wanted for war crimes, Blake organizes a shipload of southerners who, like him, long to escape the horrors of war and start a new life in a verdant land called Brazil.
Eliza Crawford can barely remember the days of her youth spent in opulence and comfort at her Georgian home. She can't help but wonder how different her life would be had she not met her late husband, Stanton Watts, a general in the Northern army. Now a war widow, Eliza is rejected by both North and South. Desperate to keep her marriage a secret and escape her past and pain, she longs to start over again in Brazil.
But once the voyage begins, troubles abound. Dangers at sea and enemies from within threaten to keep Blake and Eliza from the new life—and love—they long for.
Okay.....now on to the giveaway.
I will be giving away an Easter Bundle for one lucky visitor. It consists of one of my ships (yes, it be a pirate ship), a journal, sticky notes, notecards, a small mirror, a mechanical pencil and a signed copy of Forsaken Dreams. Me Cap'n MaryLu also included a magnet with the book and I included a special "Too big to miss" book mark I had made. To enter into the drawing, just leave a comment below along with your email address....sorry US residents only. Contest ends Wednesday, March 13 and the winner will be announced on my Friday blog, March 15th .
Good luck, Mateys! God bless.