Ship's Log 02.21.2013
AHOY MATEYS.....I BE GOIN' BIG TODAY
WHY YE MAY BE ASKIN' ? BECAUSE I REALLY BE WANTIN' YE TO GET A CLOSE LOOK AT THIS GORGEOUS COVER OF
FORSAKEN DREAMS
BY ME FAVORITE AUTHOR MARYLU TYNDALL............
TOO BIG ? NAH....NOT BIG ENOUGH...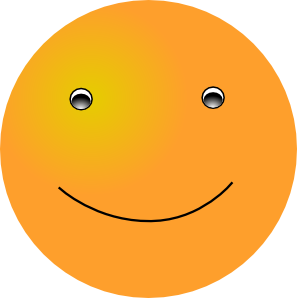 THAT BE BETTER...DO YE SEE IT NOW ?
NOW, I KNOW THAT IN THE WORLD OF TEXTIN' ALL CAPS MEANS THAT YE BE YELLIN' AT PEOPLE, BUT THAT NOT BE THE CASE HERE, MATEYS...I AM JUS' SO EXCITED THAT ME CAP'N BE HAVIN' A NEW RELEASE........PLEASE BE SPREADIN' THE WORD FER ME....
WHAT SAY YOU? WILL YE DO THIS CHAPLAIN A HUGE FAVOR AND SHARE THIS POST WIT' YER MATEYS AND TELL THEM ABOUT ME CAP'N?
HERE BE THE LINK TO GET FORSAKEN DREAMS:
HERE BE A DESCRIPTION FER YE WHO HAVE YET TO READ ABOUT IT:
They Left Everything Behind to Build a New Southern Utopia
Colonel Blake Wallace has seen enough death to last a lifetime. Weary and disillusioned, he slumps beneath the weight of defeat and loss. With his entire family murdered by the North and his name appearing on a list of officers wanted for war crimes, Blake organizes a shipload of southerners who, like him, long to escape the horrors of war and start a new life in a verdant land called Brazil.
Eliza Crawford can barely remember the days of her youth spent in opulence and comfort at her Georgian home. She can't help but wonder how different her life would be had she not met her late husband, Stanton Watts, a general in the Northern army. Now a war widow, Eliza is rejected by both North and South. Desperate to keep her marriage a secret and escape her past and pain, she longs to start over again in Brazil.
But once the voyage begins, troubles abound. Dangers at sea and enemies from within threaten to keep Blake and Eliza from the new life—and love—they long for.
NOW IF IT BE PLEASIN' YE, GET YERSELF OUT THERE AND HELP MAKE THIS KNOWN TO ALL THOSE ASHORE AND THOSE AT SEA.......
I BE THANKIN' YE FER STOPPIN' BY ME BLOG TODAY, MATEYS.....I'D BE APPRECIATIN' A WORD OR TWO FROM YE IN THE COMMENTS....GOD BLESS YE.