Ship's Log 10.26.2013
CONTEST IS OVER, WINNER WILL BE ANNOUNCED ON MONDAY!!!!
REVIEW AND GIVEAWAY!!!!!!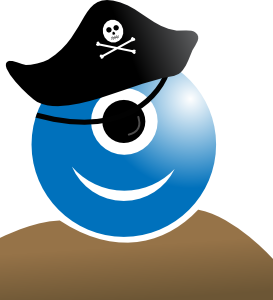 Ahoy Mateys! It be time fer me I SPY WIT' ME LITTLE EYE post. This week I be celebratin' the release of ELUSIVE HOPE, Book 2 in MaryLu Tyndall's Escape to Paradise series. Let's get right to it, shall we? Oh, and may I just say that the covers of this series are GORGEOUS!!!
Forsaken Dreams
by MaryLu Tyndall
I know what you are thinking, "Didn't she say that she was promoting Elusive Hope?" Well, in order to understand where Elusive Hope takes off, you need to know the back story. And that is where Forsaken Dreams comes in. This is Book 1 in the Escape to Paradise series and for those of you who have not read it yet (for whatever crazy reason) you can get the ebook version for free until October 31st over on Amazon.com..Just click

HERE.
Here is a description of Forsaken Dreams:
They left everything behind to build a new Southern utopia. . ..
After witnessing the death and destruction caused by the Civil War, Colonel Blake Wallace is eager to leave his once precious Southern homeland for the pristine shores of Brazil and the prospect of a new utopian community. Widow Eliza Crawford seeks passage on Wallace's ship harboring a dirty secret—and a blossoming hope for a fresh start. But once the voyage begins, troubles abound. Dangers at sea and enemies from within threaten to keep Blake and Eliza from the new life—and love—they long for.
Here is my review:
Have you ever sat through a movie and it seemed to end way too soon? There was so much excitement going on, twists at every turn.........you think, Why oh why did it have to end so soon? That is exactly how I felt when I read the final sentences of Forsaken Dreams. I was so captivated by the characters and what they were going through, that I didn't want the book to end. I need to know what happens next in their adventure! But, alas, I must wait for MaryLu's second book in this series....sheer torture! Like in her other books, I found myself loving some of the characters and wanting to smack others. I refuse to go into any specific details because I really don't want to spoil anything for others who have yet to read Forsaken Dreams. I can say this, that MaryLu does an excellent job mixing history with fiction, letting you have a taste of what 'might have' happened to some Southerners during that time in history. I am in awe of the way MaryLu writes, how she seems to put you right in the middle of the story......bringing all of your senses to life. So, let's sum it up, shall we: adventure, romance, intrigue, all wrapped up with a gorgeous bow of God's presence. Need I say more?
Sounds very intriguing, doesn't it? Well, that is just the beginning of this great series. Book 2, Elusive Hope, takes off where Forsaken Dreams ends. The colonists are now in Brazil, in the thick of the jungle and must face many obstacles. Let's check out Book 2:
Elusive Hope
by MaryLu Tyndall
There is so much I can say about this book, but I am afraid I would give away spoilers. So, I am simply going to share a description and my review. I can say this, you will not regret getting caught up in the lives of the characters in The Escape To Paradise series.
Here is a description of Elusive Hope:
In the fledgling colony of New Hope, their friends struggle to create a Southern utopia in Brazil soon after the Civil War. But Hayden is seeking revenge—relentlessly. And Magnolia is seeking a way out—desperately. They both seek to use the other for their own purposes—deceptively. Falling in love was never part of their plans. . . .
Not much to go on, I know, but you don't want anything to spoil it for you. Here is my review:
Romance....adventure....darkness....laughter....intrigue....
Enough words? These all describe Elusive Hope, book 2 in MaryLu Tyndall's Escape to Paradise series.
MaryLu has out-done herself with this book. She has shown that she can write stories that not only have you smiling, but stories that awaken ALL of your senses.
I tried my best to read this book slowly, to savor every morsel. But, it was so hard to slow down. Each chapter ended making me want to read more. I kept waiting for a lull in the story, so that I could have an excuse to stop reading for awhile. But, alas, a lull did not come. The sad part now is that I have to wait for what seems like forever for the third book in the series. Oh, pure torture!
Whether they are trekking through the jungles of Brazil, hanging out in the New Hope colony or exploring old temple ruins, the characters in Elusive Hope will have you experiencing a lot of emotions. I simple love the banter between Magnolia and Hayden. Talk about your odd couple.....a princess and a toad? Who would have thought? Then there are those characters that you just want to smack. And those that make you cringe at times. So much juicy things going on in this book and so wonderfully written.
I must add that MaryLu Tyndall did an excellent job with the spiritual warfare sections of this story. At times, I believe she actually channeled Frank Peretti. I truly cannot wait to get my hands on Book 3....I need to see where she takes this story.
If you haven't read Forsaken Dreams, Book 1 in the series, I recommend you buy it along with Elusive Hope. Forsaken Dreams tells how and why the characters went to Brazil.....Elusive Hope continues the story in the jungles of Brazil.
Right now, Elusive Hope is at a low price. I suggest you buy a copy before the price goes up. You can order your copy
HERE.
Who is MaryLu Tyndall? Well, MaryLu is one of the sweetest ladies I have ever had the pleasure knowing. MaryLu was nice enough to answer a few questions for me to let you know a few things about her. These questions aren't your ordinary *Author* questions...I went off the scale a bit.
Meet the Author
MaryLu Tyndall
1. Do you have any pets? If so, tell us something about them.
Yes! I have cats. We used to have six cats but most have gone on to heaven. We usually take in strays that show up on our door or cats that other people don't want. Currently we only have two but I'm thinking of going to the shelter and rescuing another! My daughter rescued Hershey, our girl cat, from the shelter over 8 years ago. She was going to be euthanized the next day and my daughter couldn't stand it so she took her home and we sort of adopted Hershey from her. Buster, our boy cat, showed up on my doorstep 5 years ago nearly starving to death. He was very skittish and frightened and wouldn't let me come near him so I started feeding him outside. Eventually he grew to trust me and now comes inside the house and hangs out with us most of the time. He still enjoys wandering around the neighborhood. Interesting thing about Buster is that he has a guardian angel. We live in a neighborhood where coyotes run rampant and very few cats survive ever going outside. Though I've tried to keep Buster inside all the time, he's just too wild a kitty to be happy living inside, so whenever I let him out I pray for God to send a guardian angel to protect him. In 5 years, Buster always comes home safe and sound!
2. Do you like your given name? Did you ever wish you had been named something different?


I've always hated my name. How did you know? Mary is too common and MaryLu sounds too much like a country girl's name. Not that there's anything wrong with that except that I've always lived in the city. But my Mom named me for my two grandmothers, Mary and Lucille. Here's some names I would have rather had: Morgan, Charlisse, or Alexandria.


3. What's the craziest thing you and your hubby George have done in public?


Hmm.. well, my husband is not the type of guy who does crazy things in public. We are talking a very logical, brilliant scientist who rarely expresses emotions. However when we went to Jamaica last year for our 20th anniversary, we both did go Ziplining through the jungle. The reason that was crazy for us was because we are both afraid of heights! My husband's fear is much worse than mine and there was one point in the journey where we were standing on a platform over 200 feet in the air suspended only by cables and his face turned the color of snow! He could hardly move his feet! I was really worried we'd be stuck there until a ranger or someone could rescue us, but he eventually shuffled over to the edge where the workers hooked him into the swing for the next ride.


4. Have you ever locked yourself out of your house/car?
Yes. Of course! Who hasn't? I've locked myself out of both my house and my car. Thankfully not at the same time! And also thankfully, I had given extra keys to family members so all I needed to do was give them a call.
5. If you could switch places with someone for a day, who would you choose and why?
This may sound weird but I think I'd love to switch with someone who had a lot of visibility, someone like a famous musician or movie star or model, someone who a lot of people idolize and look up to. Why? Because I would use that one day and their platform to tell my fans that no amount of money, beauty, sex, or fame will ever make them happy. That they will only find love, purpose, value and eternal life if they turn their lives over to the one true and living God and receive the sacrifice Jesus made on their behalf. Wouldn't that be crazy?? Think of the people I could influence for God!
Final Question:
You are going to be a brand new Grandma soon. Can you give us your thoughts on this? (and by the way, I think you are going to be a fantastic Grandma!)


Thanks so much! It's been 31 years since I've held a baby and cared for a little child, and back then I was too young to really appreciate it. So, as you can imagine, I'm very excited about this new baby! There's something about a child that sets your priorities straight in life. I imagine that when my grandbaby comes over, suddenly all the things on my list won't be so important to get done. Suddenly, spending time with this new child and teaching and loving him or her will overshadow everything else. It will be nice to have a child's innocence and laughter filling our home again. Can't wait!
Here is MaryLu's author profile:
Acclaimed author, M.L. (MaryLu) Tyndall dreamt of pirates and sea-faring adventures during her childhood days on Florida's Coast. After obtaining a degree in Math and working as software engineer for 15 years, she decided to test the waters as a writer. With now more than ten books published, she makes no excuses for the deeply spiritual themes embedded within her romantic adventures. As a follower of Christ, her stories often reflect her own journey and walk with God. Her hope is that readers will not only be entertained but will be brought closer to the Creator who loves them beyond measure. In a culture that accepts the occult, wizards, zombies, and vampires without batting an eye, MaryLu hopes to show the awesome present and powerful acts of God in a dying world. A Christy award nominee, MaryLu makes her home with her husband, six children, and four cats on the California coast, where her imagination still surges with the sea. (I will add an update: her children are all grown and she now only has 2 cats)
So, there you have it, Mateys! The books and the lady behind them. What say you? Are you going to join in the adventure or just pass it on by? Yer choice......
Choose wisely, says I.......
Yep, it is time fer the giveaway, Mateys! One lucky commenter will be walkin' away wit' some nice prizes. MaryLu has graciously offered to give away the followin' :
Brazilian coffee and chocolate covered Brazil nuts!!!
I will be addin' to the prizes
an e-copy of me and MaryLu's devotional, along wit' a special Exploding Box that I made just fer this giveaway:
(Exploding Box: Dimensions are 4"x 3.5"x 3.5".....There be 12 spaces fer yer special pictures, Mateys!)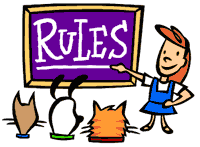 Okay, here be the rules fer the giveaway, Mateys! Everyone who comments below will automatically get
one entry.
Here are other ways to get extra entries:
Follow me blog
Share this post on Facebook and/or Twitter
That be 8 chances to win, Mateys! Make sure ye put yer
name and email address
in the comments, so that I will know who to contact. The giveaway will end on Friday,
November 1st
, which just so happens to be the official release date for Elusive Hope! Giveaway is for the
US only
...sorry. I will be announcin' the winner on Monday,
November 4th
.
Thanks fer comin' aboard, Mateys! And best of luck to all of ye!