Ship's Log 09.28.2013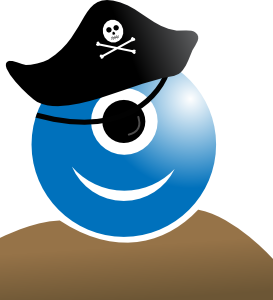 Ahoy Mateys! It be time fer me I SPY WIT' ME LITTLE EYE post. This week I be talkin' about a great author and a wonderful series she has written.
Meet the Author:
Joanne Bischof
Christy Award-finalist
,
Joanne Bischof,
has a deep passion for Appalachian culture and writing stories that shine light on God's grace and goodness. She lives in the mountains of Southern California with her husband and their three children. When she's not weaving Appalachian romance, she's blogging about faith, folk music, and the adventures of country living that bring her stories to life.
I first discovered Joanne Bischof through a blog contest. I won a copy of her book Be Still My Soul. I was first drawn in by the book's cover....that is all it took. I began reading it and I could not stop. Throughout the entire Cadence of Grace series, Joanne has helped me to get in touch with feelings I never knew I had. Deep, deep feelings. All I can say is that after reading this series, you will come away feeling like your very soul was touched. A feeling you won't soon forget.
Let's begin with Book One,

Be Still My Soul

. Here is a brief description along with my review.
Night's chill tickled her skin. Lonnie pressed her hands together and glanced up. He was even more handsome up close. Having grown up the shy, awkward daughter of Joel Sawyer, she'd hardly spoken to any boy, let alone the one who had mothers whispering warnings in their daughter's ears and fathers loading shotguns.
Pretty Lonnie Sawyer is shy and innocent, used to fading into the background within her family, and among the creeks and hollows of the Appalachian hills. Though her family is poor and her father abusive, she clings to a quiet faith. But when handsome ladies' man and bluegrass musician Gideon O'Riley steals a kiss, that one action seals her fate.
Her father forces her into a hasty marriage with Gideon—a man she barely knows and does not love. Equally frustrated and confused by his new responsibilities, Gideon yearns for a fresh start, forcing Lonnie on an arduous journey away from her home in Rocky Knob.
Her distant groom can't seem to surrender his rage at the injustice of the forced matrimony or give Lonnie any claim in his life. What will it take for Gideon to give up his past, embrace Lonnie's God, and discover a hope that can heal their two fractured hearts?
Gideon only ever cared about himself. Now that Lonnie is his wife, will he ever be worthy of her heart?
I knew just by looking at the cover that I would enjoy this story. Joanne Bischof spun a tale that totally captivated my soul. Gideon and Lonnie's story will tear at your heart strings. Two young people who at first seem so incompatible. But, as the story progresses, you can feel God's presence helping them to overcome hurt, fear and hopelessness. Several times I found myself gasping, grimacing, laughing and crying. It is a wonderfully written story that I highly recommend to anyone who is looking for something that will leave you feeling closer to God and his promises. "His eye is on the sparrow".
Gideon O'Riley has two wives—but he doesn't know it.
Settling into a simple life in the majestic Blue Ridge mountains, Lonnie and Gideon O'Riley have finally found happiness after the rocky start to their marriage. The roguish bluegrass musician has fallen in love with his gentle wife and the God she serves, and Lonnie rests secure in his tenderness for her and their young son. A heartless ruse interupts their peace, bringing them back to Rocky Knob—and forces them to face the claims of Cassie Allan, a woman who says she is Gideon's rightful wife.
As Gideon wades into the depths of his past choices, Lonnie is stunned by the revelations. She has no choice but to navigate this new path, knowing that surviving the devastating blow will take every ounce of strength she has.
While Gideon's guilt and his bitterness towards Cassie threatens to burn up his fledgling faith, Lonnie wrestles to find the courage to trust the God who brought them together in the first place. Will their hard-earned love be able to conquer all?
Lonnie only wanted her husband's love. Now that he belongs to another, can she surrender Gideon to a God with a bigger plan?
When I read the first book in this series, BE STILL MY SOUL, I was totally captivated by the characters....they truly captured my soul. Well, now my heart is stolen as well. THOUGH MY HEART IS TORN will grab you and not let go. I literally went through half a box of tissues...and that was when I was only halfway through the book! I have come to love Gideon and Lonnie, to the point that when anything comes between them, I get upset. This chapter in their lives put me through the wringer; I was completely exhausted by the time I finished reading this book. Gideon and Lonnie have had to face adversity in the past, but nothing compared to what they have to face in THOUGH MY HEART IS TORN.....oh, what a fitting title. I won't give anything away, because I want every reader to feel what I felt, to experience every emotion possible....and don't forget the tissue!
Book Three, My Hope Is Found, is the final book in this series and it does not disappoint.
Gideon O'Riley has been given another chance at a life with Lonnie. But will the fight for her heart risk it all over again?
After finally finding love with his sweet bride Lonnie, Gideon's heart was torn when a woman from his past claimed to be his true and rightful wife, forcing him away from his family. God's merciful hand saw Gideon through the heartache, and with Cassie's blessing, he is able to return home. Though his journey back through the Blue Ridge Mountains will hold a trial he never anticipated.
Meanwhile, Lonnie determines to seal off her heart from Gideon, convinced he is lost to her forever. Strengthening her resolve to move on is the fondness she has for the handsome Scotsman, Toby McKee—the young reverend she has come to care deeply for. His proposal of marriage offers a bright future for her and her young son.
Yearning to allow joy back into her life, Lonnie must put aside the broken pieces of her heart that still love Gideon. When he returns to find her betrothed to another, he has to place his hope in God, trusting that the One who redeemed their love once can do it again.
My Review:
An ending? A beginning? How does the story conclude? We've waited for what seems like forever to find out what happens between Gideon and Lonnie. What sheer torture it has been, not knowing the fate that awaits these two wonderful characters.
Gideon and Lonnie? Lonnie and Toby? Gideon and Cassie? Oh, the suspense!
I had the privilege of receiving an ARC of My Hope is Found and I read it practically in one day….I waited long enough and just had to know everything NOW. Was I happy, disappointed, elated, angry? All valid questions, which deserve answers.
Happy? No matter what happens in a storyline that was penned by Joanne Bischof, you always walk away happy. She has a way of bringing you into the story, making you a part of the characters lives. How can that not make you happy?
Disappointed? Let me tell you, I can be reading one chapter and be smiling so much and then…BAM…knocked off my feet. You never know what each new chapter holds….makes for great reading, so NO, I was not disappointed.
Elated? The dictionary defines elation as: a feeling or state of great joy or pride….that being said, after finishing My Hope is Found, I was totally proud of Joanne Bischof for what she had accomplished in this series. Her writing always brings joy to my life…no matter the outcome of the stories.
Angry? Now, that's a loaded question! Did this final book make me angry? I can tell you this much, there was some anger and frustration…let's just leave it at that.
I am looking forward to more books by Joanne Bischof. She is a writer who truly shines when it comes to bringing God's grace and love into her stories. She is an author who takes the time to get to know and listen to her readers. If you haven't read the Cadence of Grace series, I highly recommend it! I can truly see this as a movie series! Janette Oke move over…here comes Joanne Bischof!
My Hope Is Found releases on October 15th, but you can pre-order
here.
Joanne was nice enough to answer a few questions for me. Enjoy!
1. This series touches every emotion possible for the reader. Did you ever find yourself feeling certain emotions that made you stop writing, in order to regroup?
There were definitely a few times that the emotions overwhelmed me and I had to take a step back. A lot of it had to do with the romantic tension and the tangles to be unraveled between all the main characters and the love triangle in the story. When that would happen, I would usually chat with a friend and bounce it all off of her. Sometimes just that voice of reason and encouragement, often coupled with a special scripture or song, was just the thing I needed to refresh and dive back in. Even though the emotions ran high, it was worth every moment because I really think it took this story to the place it needed to go. But rest assured, for those of you who recently finished Though My Heart is Torn, I don't think this one requires quite as many Kleenex!
2. Now that the series is done, (and I know you can't go into details) is there any part of these books that you wish you had done differently?
Hmmm, that's a great question. Looking back I can't really think of anything in the story that I would have done differently! The only thing that comes to mind is putting the date somewhere in Be Still My Soul. It takes place in the fall of 1900 and somehow during the writing process it vanished from the manuscript. I also sometimes get to share a laugh whenever someone tells me that Lonnie is a man's name and not a woman's. I had never known it to be a man's name until after the book was done which has made for some fun reactions from readers a time or two. But truly, I'm glad that it turned out the way it did because I just couldn't imagine her being named anything else. For some reason the name seems to fit her just right.
3. A lot of authors say that their readers are their strength. Do you draw strength from your readers?
Oh, absolutely. I can't even tell you what an encouragement it is to have an email pop up in my inbox or a message on my Facebook page or even a card in the mail—it charges my battery and truly brightens my day. Writing can be so solitary and being able to visit with the readers who've been following along with the Cadence of Grace series is one of my favorite parts about this whole thing!
4. Do you have a favorite character from this series? Which one and why?
I think I may be too transparent with this one . I'm always blogging about heroes and redemption…
Truly, I do think that my favorite character in the series is Gideon. I'm not entirely sure why. Whenever I got to sit down and write from his point of view, it was so fun. I never knew what mischief he would get into or what off-the-cuff thing he would say, but he has a special charm and a deep down desire to do good that has a special way of winning over people's hearts and he certainly won over mine.
5. I love how the presence of God is felt throughout this series, without it feeling like it was thrown in my face. Do you feel like there was just enough Godly presence or that there should have been more....or less?
That's a great question. This one comes up sometimes with readers when they tell me what the books have meant to them, which drives home a peace I have with the balance in the series. I've always tried to have a light touch with the spiritual elements of these stories, while also weaving them into the books in a way that's very real and also organic. I'm so happy that these books have been able to reach people from a variety of backgrounds… all the while painting a picture of God's hand in our lives.
6. Last question: What can we look forward to in future writings of Joanne Bischof?
I've got a handful of projects on my desk right now and they are all Historical Romance set in the Blue Ridge Mountains. Lots of different characters and story ideas, but I just keep going back to that root for my novels. It's become my writing home and for now, I couldn't imagine wanting to be anywhere else. I'm so glad that readers seem to be enjoying it as well!
I wish to thank Joanne Bischof for allowing me to read her books and for doing this interview. I look forward to more wonderful stories from her in the future.
GIVEAWAY!!!!!!
I will be giving away 3 books to one commenter. My ARC of My Hope Is Found and 2 books on prayer by Oswald Chambers. You can leave a comment and receive one entry or you can share on Facebook, Tweet or follow my blog for additional entries. Just let me know in the comments which you have done...or promise to do. I will be drawing a name on Thursday, October 3rd and will announce the winner on my I SPY WIT' ME LITTLE EYE post on Saturday, October 5th. (USA residents only....sorry)
Thanks fer comin' aboard and best of luck to ye in the drawin'!!! God bless.