Ship's Log 04.25.2013
REVIEW AND GIVEAWAY!!!!
Ye be havin' until Tonight midnight to enter Mateys!!!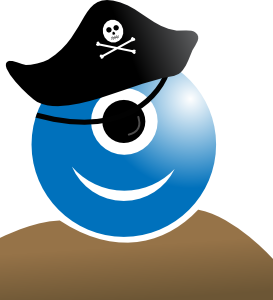 Ahoy Mateys! Today I am pleased to be introducin' ye to a great author, Joanne Bischof. Come aboard and learn about Joanne and her newest release
Though My Heart Is Torn....
Meet Joanne
Married to her first sweetheart, Joanne lives in the mountains of Southern California where she keeps busy making messes with their home schooled children. When she's not weaving Appalachian romance, she's blogging about faith, writing, and the adventures of country living that bring her stories to life.
You can find out more about Joanne at her website:
Joanne is a wonderful author that I found not long ago. Her stories truly touch my soul. Enjoy the interview I had with her....I am sure you will come to love her and her books as much as I do.
I wish to thank Joanne for taking time to answer my questions. I truly appreciate it.
Interview:
How did you come up with such wonderful characters? Did you base Gideon and Lonnie off anyone you know, or are they completely made up?
I'm so blessed to know you found these characters to be wonderful. Thank you! That is always a writer's hope. They are mainly made up, but there are people in my life who've given me little snippets of who these characters are. And I confess, I love to people watch. I'm always observing people, drawing little bits of inspiration wherever I can. I think that's really what helped me write Gideon as he thinks and feels in a way I wasn't used to. But in truth, he was one of my favorite characters to work with. I loved the challenge of creating the thoughts and feelings of a scoundrel. It was a great experience, made all the more so as he grew, matured and struggled through the lessons in the story he had to learn.
2. How much research goes into your books and where do you get your resources from?
When I first started this series, the greatest challenge I faced was understanding what life was like in the Appalachian region in 1900. I began digging around and stumbled on a handful of first-hand accounts and memoirs from folks who had grown up in that area. I started with these and the more I read, the more I fell in love with the region and was fascinated by the stories these people had to tell. Later, I contacted the Patrick County Historical Society and they've been such an aid in helping me dig around for facts or details that I just couldn't find anywhere else. For those of you who've driven the Blue Ridge Parkway, these stories are set exactly where that was put in some years later. I've taken every virtual journey down this road that I could and my dad and I have even been scheming of a road trip. I'm hoping that one day soon, we'll be able to hit the road and soak in the sights!
3. When you wrote Though My Heart Is Torn, did you find it hard throwing Gideon and Lonnie into such dire circumstances?
I really did. They'd already gone through so much in Be Still My Soul and I think my heart broke a lot for Lonnie and what she would endure. Gideon also as their journeys are so parallel, but for very different reasons as it's his mistakes that will end up breaking her heart. One of the concepts that I really wanted to infuse into this book was the idea that sometimes life is hard, and sometimes bad things happen because another person made a poor choice, but never is the situation too much for God. Never is the hurt too deep for joy to be restored. Not when God is there with us each step of the way.
4. In the final book of this series, will you be wrapping this whole story up or are you hoping to pick up these lives again one day?
That's right…everything for Lonnie and Gideon is going to wrap up in the final book, My Hope is Found. I do have an idea centered around some of the other characters in the series and while I don't know if it's a story that will ever be written, I always hope to be able to bring you more books set in historical Appalachia. I'm excited for what's on the horizon!
5. What do you hope people will take away from reading this series?
I love to write about redemption. I love to take people who are unlikely heroes and show their growth throughout a story. I hope readers will be reminded that hope is never lost, change can always happen and that happy endings aren't just for fairy tales.
People have shared with me that Though My Heart is Torn and a box of Kleenex pretty much go hand in hand. It's an emotional journey and I think often times, the happily-ever-after is all the more richer—purer, sweeter—if we had found ourselves looking out from the darkness and wondering how sweet the light might taste and if one day we might see it again. Though all hope may seem lost and though weeping may endure for a night, joy comes in the morning.
6. One last question. If you could live in any time or place, where would you choose?
Oooh, that's so tough to choose! When I was younger, I used to wonder what it could be like to live in the 1800's or early 1900's as that's one of my favorite time periods. But thinking on it, I feel so blessed to be where I am when I am. There are so many things I would miss about life these days and one thing I love is being able to slip away for a few moments of quiet and peace, just as people would have done in the olden days. Sometimes just watching a sunset or listening to a nightful of crickets, makes me realize how much the world truly is the same, even after all the decades that have passed.
Weren't those great answers? Here is a look at the cover of Though My Heart Is Torn. Gorgeous!
Now, about the book. Here is a description:
Gideon O'Riley has two wives—but he doesn't know it.
Settling into a simple life in the majestic Blue Ridge mountains, Lonnie and Gideon O'Riley have finally found happiness after the rocky start to their marriage. The roguish bluegrass musician has fallen in love with his gentle wife and the God she serves, and Lonnie rests secure in his tenderness for her and their young son. A heartless ruse interupts their peace, bringing them back to Rocky Knob—and forces them to face the claims of Cassie Allan, a woman who says she is Gideon's rightful wife.
As Gideon wades into the depths of his past choices, Lonnie is stunned by the revelations. She has no choice but to navigate this new path, knowing that surviving the devastating blow will take every ounce of strength she has.
While Gideon's guilt and his bitterness towards Cassie threatens to burn up his fledgling faith, Lonnie wrestles to find the courage to trust the God who brought them together in the first place. Will their hard-earned love be able to conquer all?
Lonnie only wanted her husband's love. Now that he belongs to another, can she surrender Gideon to a God with a bigger plan?
Intriguing, isn't it? May I suggest you read the first book in this series, Be Still My Soul, before reading this one, so that you will know who the characters are and where they come from.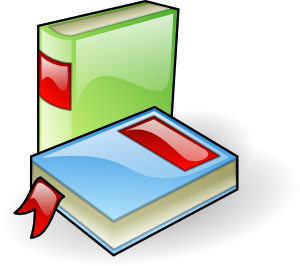 Here is my review of Though My Heart Is Torn:
When I read the first book in this series, BE STILL MY SOUL, I was totally captivated by the characters....they truly captured my soul. Well, now my heart is stolen as well. THOUGH MY HEART IS TORN will grab you and not let go. I literally went through half a box of tissues...and that was when I was only halfway through the book! I have come to love Gideon and Lonnie, to the point that when anything comes between them, I get upset. This chapter in their lives put me through the wringer; I was completely exhausted by the time I finished reading this book. Gideon and Lonnie have had to face adversity in the past, but nothing compared to what they have to face in THOUGH MY HEART IS TORN.....oh, what a fitting title. I won't give anything away, because I want every reader to feel what I felt, to experience every emotion possible....and don't forget the tissue!
Even though I was given a copy of this book by the author, I was not required to give a positive review.
Note: Joanne is a finalist in the Christy Awards for her book Be Still My Soul! Congrats to you Joanne...praying you win; you really deserve it!!
You can purchase both of Joanne's books at Amazon.com and CBD.com
NOW FOR THE GIVEAWAY!!!
In the comments, answer the question below to be entered to win a copy of one of Joanne's books...your choice of either Be Still My Soul or Though My Heart Is Torn. Please US residents only and make sure that you put your email address so that I can contact you promptly. Oh, and I'd appreciate you putting your name as well, so I know who you are...some comments say anonymous.
Question:
What would you do if you found out that your husband was unknowingly married to someone else, while still married to you? (Short or long answers welcomed)
CONTEST ENDS THURSDAY, APRIL 25TH AT MIDNIGHT(PACIFIC TIME) AND WINNER WILL BE ANNOUNCED ON FRIDAY, APRIL 26TH!!!
Thank ye fer visitin' me blog today....God bless!