Ship's Log 04.12.2013
REVIEWS AND A GIVEAWAYS!!!!
(YE BE HAVIN' ONLY UNTIL NOON(PACIFIC TIME) TOMORROW, APRIL 13TH, TO ENTER...WINNERS SHALL BE ANNOUNCED SUNDAY APRIL 14TH)
Ahoy Mateys..This be I SPY WIT' ME LITTLE EYE Saturday...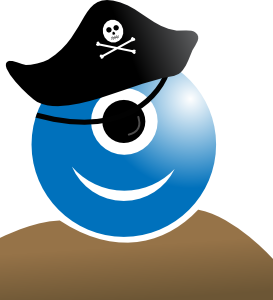 Today I have two books I wish to share wit' ye all! Here we go!
PLUS GIVEAWAYS!!!!
Return to Shirley Plantation
Description: (taken from Amazon.com)
150 years ago the history of America changed forever. Live 1863 through the stories of some of our finest writers – the passion, the romance, the tragedy, and the triumph.
Carrie Fancett Pagels. Kathleen Maher. Joy Ross Davis. Sarah Price. Karen Anna Vogel. Patrick E. Craig. Willard Carpenter. Big Daddy Abel. Murray Pura. David Stearman. And many more.
The plantations. The Underground Railroad. Chancellorsville. Vicksburg. Gettysburg. Little Round Top. Chickamauga. Chattanooga. Missionary Ridge. The soldiers in the field. The families at home. The nurses in the hospitals. The speeches at Richmond and Washington. The prayers in churches North and South. It's all here in one of the most dramatic series ever produced. A new story by a different author released every two weeks between April and November. Join us for one of the most exciting events in American inspirational publishing – Helping Hands Press presents CRY OF FREEDOM!
Abducted against his will, Matthew Scott is conscripted into the Confederate army because of his Copperhead father's political leanings. Injured at Malvern Hill, Matthew is taken by the Union army to Shirley Plantation in Virginia where he is tended by seamstress Angelina Rose, a freed slave. Given an opportunity to leave the South and start a new life for herself, Angelina remained for the sake of her sister's orphaned twins who are still enslaved. Will Matthew's return to Shirley Plantation settle a mystery concerning his father's past? And help Matthew find the family he longs for.
****************
Here are a few passages from this story:
Malvern Hill. Virginia.
War.
Matthew had landed in hell, where a cacophony of noise thundered around him. And before he fell to the ground of the battlefield, he watched himself raise his rifle and fire upon a line of blue-coated soldiers. God forgive me. Then the velvet curtain of blackness separated him from consciousness and his audience.
*******
Unusual noises caught her attention—the sounds of many feet tromping up to the Great House.
"
Stop brushing, darlin'." Prickles of fear ran along her scalp where Charity had brushed.
Trodding to the window, she pulled back the velvet curtain then peered through the center crack in the shutters before lifting the S-shaped hook that held them together.
There, covering the entire lawn of Shirley Plantation, was an army. They pitched tents, laid down bedrolls—hundreds of men dressed in blue. The Union Army. Chills chased up her arms.
********
My Review:
My take on the story: I was truly taken in by the characters and setting of this story. Angelina and Matthew were drawn to each other immediately and are such a perfect fit. Carrie did an excellent job showing the war going on and yet managed to keep the reader grounded in the story unfolding on the gorgeous Shirley Plantation. War, romance and unexpected surprises...it only took a short time to read, yet when I think back about all that I absorbed, I am amazed it wasn't a full size novel. And I love how the ending of this story was actually a beginning.....Bravo, Carrie, you did it again!
"Though I was given a copy by the author to read, I was under no obligation to give a positive review."
You can purchase Carrie's book on Amazon.com
CARRIE HAS GENEROUSLY OFFERED A GIVEAWAY BASKET FOR ONE OF MY COMMENTERS
AND
FOLLOWERS. YOU
MUST
LEAVE A COMMENT
AND
FOLLOW MY BLOG
TO BE ENTERED TO WIN....CONTEST ENDS SATURDAY, APRIL 13TH AND WINNER WILL BE ANNOUNCED THE NEXT DAY...SO LEAVE A COMMENT AND MAKE SURE TO ALSO FOLLOW MY BLOG!!!!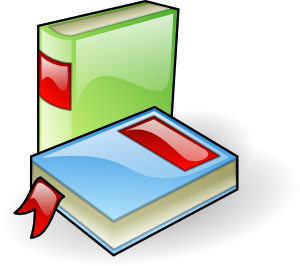 Talon: Combat Tracking Team
by Ronie Kendig
Description: (taken from Amazon.com)
Aspen Courtland is out to find her missing brother. Only his combat tracking dog, Talon, knows where to look. Problem is, after a brutal attack that separated dog and handler, Talon's afraid of his own shadow. The search is on, but when one mistake means disaster, can Talon muster the courage for one last mission?
Here are a few passages from this book to whet yer whistle:
Talon whimpered and paced then sat down. Whimpered again. Paced.
"Think he can still smell Austin's scent? Santos said he hadn't been here in a while."
He ripped out a piece of paper and scribbled two words on it-listening devices-then moved behind her. He stuffed the note in her hand. Then he held up a pen and clicked it once. "We can talk when it's depressed but only for a few seconds."
*****
Aspen bolted upright. Drenched in sweat, she groped for light in the darkness. A dream...She hauled in a thick breath. One hand over her chest, she pressed the heel of her other hand to the bridge of her nose and stifled a sob.
A soft thump-thump-thump drew her gaze to the side.
Talon stared up at her with those gorgeous brown eyes. Tail wagging, he wanted to reassure her that everything was okay.
Aspen patted the cot, and that was enough for him. He leapt up next to her and stretched out. Arms around him, she buried her face in his fur.
*****
"Please. Just let me try. I have to. No matter what you think of me, I love my sister. And I love Talon."
She didn't release the bag.
"You need to grab gear to head out. Besides, if you see anything questionable, you and your bulldog can take me down."
She darted a glance to the side. "You think he's big?" she smirked.
"Wait till you meet Beo."
[AND I CAN'T WAIT TO MEET BEO...]
[In the third book of this series BEOWULF: Explosives Detection Dog]
********
My Review:
After reading TRINITY, the first book in the A Breed Apart series, I couldn't wait to get my hands on Book Two, TALON: COMBAT TRACKING TEAM. Let me tell you I was not disappointed. I fell in love with this MWD, he is a true hero. TALON will take you where you could never go before without being a part of the military. As I read this book, I was a heroine, a hero, a villain….a dog. I was in the trenches, racing against time to save…….read the book to finish that sentence. Once again, I was reminded of what our men and women (and those wonderful MWDs) do every day to keep us safe and free. The characters in TALON are so well written, that they seemed real to me. I found myself praying for them throughout the story. This book has it all….action, romance, heartache, laughter, and my favorite when it comes to this series, those wonderful MILITARY WAR DOGS!
Now I can't wait to read Beowulf!
I received a complimentary e-book copy of this novel from NetGalley, courtesy of Barbour Publishing, for my honest review.
You can pre-order TALON on Amazon.com
GIVEAWAY: RONIE HAS GRACIOUSLY OFFERED A COPY OF HER BOOK
'TRINITY'
TO ONE OF MY COMMENTERS. (THIS IS FOR
US
RESIDENTS ONLY.)
*******
So, there ye have it, two more books to sink yer teeth into, Mateys!
THIS CONTEST BE CLOSED! CHECK BACK TOMORROW FER THE WINNERS!!!
Thanks for stopping by....Happy Reading and God bless!