Ship's Log 07.27.2013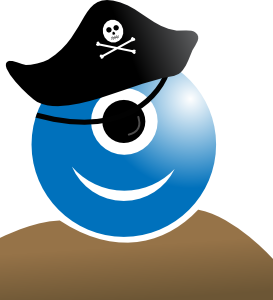 Ahoy Mateys! Today I be tellin' ye about an upcoming release by MaryLu Tyndall. It be the second book in her Escape To Paradise series. And let me be tellin' ye this much...if ye haven't read book one, ye need to be gettin' it. The first book,
Forsaken Dreams
, is the doorway to a wonderful adventure that will span out over two more books in the series. I cannot wait to be gettin' me hands on the second book,
Elusive Hope
. Yep, that be the new release I be talkin' about.
----------------------------------------------->
Now, I haven't yet read Elusive Hope, but I am still goin' to be gettin' the word out about it. And rest assured, yer Chappy will be squawkin' about it again once I be readin' it.
Elusive Hope
by MaryLu Tyndall

Embark on an exotic adventure in Book 2 of the Escape to Paradise series from bestselling author MaryLu Tyndall. In the fledgling colony of New Hope, their friends struggle to create a Southern utopia in Brazil soon after the Civil War. But Hayden is seeking revenge—relentlessly. And Magnolia is seeking a way out—desperately. They both seek to use the other for their own purposes—deceptively. Falling in love was never part of their plans. . . .
RELEASES NOVEMBER 1, 2013
The excitement is building!!!!!!
We can hardly contain ourselves!!!!!
MaryLu left us hanging with Forsaken Dreams ......so now we must beg for more!!!!
Hearing about the new release brings a smile to our faces.....
Oh my! Just look at the gorgeous cover! I cannot believe my eyes!!!
Head over and pre-order yer copy today, Mateys! And while yer at it, pick up a copy of Book One, Forsaken Dreams, if ye haven't read it yet.....ye can't have one without the other.
GIVEAWAY!!!!!! MARYLU HAS GRACIOUSLY AGREED TO GIVE AWAY A PAPERBACK COPY OF
FORSAKEN DREAMS
TO ONE COMMENTER!!!!! SO LEAVE A COMMENT BELOW WITH YER
NAME
AND
EMAIL ADDRESS
, SO I WILL KNOW HOW TO REACH YE!!!! THIS GIVEAWAY WILL END ON THURSDAY,
AUGUST 1ST
AT MIDNIGHT(PACIFIC TIME) AND THE WINNER WILL BE ANNOUNCED ON ME BLOG ON SATURDAY, AUGUST 3RD!!!!
Well Mateys, I be sayin' all I need to be sayin' fer now!!!! I will be talkin' about this book again soon...once I be readin' it. Thanks fer comin' aboard! God bless.
Available now!
Pre-order