Ship's Log 11.23.2013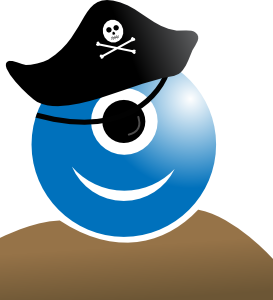 Ahoy Mateys! It be time fer me I SPY WIT' ME LITTLE EYE post. Today, I will be sharin' wit' ye about 3 books that I have recently finished readin'.....I highly recommend all three!
GALLIMORE
By Michelle Griep
Description:
Jessica Neale's faith is lost the day of her husband's death, and with it, her belief in love. In a journey to find peace, she encounters a gentle, green-eyed stranger who leads her to the ruins of the medieval castle, Gallimore. On his way to battle, Colwyn Haukswyrth, knight of Gallimore, comes face to face with a storm the likes of which he's never seen, and a woman in the midst of it who claims to live centuries in the future. The Lady Jessica of Neale is an irksome, provoking bit of woman to be sure. And she's about to turn his beliefs on end. The product of a family rooted in pain and evil, Colwyn has focused on naught but himself-until Jessica. To a mysterious prophecy stitched on a tapestry, through the invasion of Gallimore itself, Colwyn and Jessica are bound together by a lesson in forgiveness and love-a bond that might be strong enough to survive the grave.
My Review:
I would have never guessed that this was Michelle Griep's debut novel. It is a wonderfully written adventure that rivals her later works. I was captivated by the descriptions in this story…not only the characters, but the surroundings. I could totally picture myself back in the times of castles and knights, caught up in the romance and excitement, the danger and intrigue.
I love the pluckiness of the heroine of this story, Jessica, she is strong and takes nothing from no one. And the knight, Colwyn, is a character I won't soon forget. These two characters are linked together…past, present, future…and finding out where it all ends is a great ride.
This is indeed a love story, but it is more than that, it is a lesson in forgiveness and redemption. While reading Gallimore, I found myself laughing, gasping, tearful and surprised at times.
I highly recommend this book to anyone who loves medieval times, romance and soul touching stories.
You can purchase your own copy of Gallimore
HERE
CHOSEN ONES
By Eileen Hinkle Rife
A couple in crisis. A child taken captive. Life in Chennai, India, is complicated. While Maggie and Gavin Munsfield adjust to a new baby, missionary friends, Dan and Yvonne Pratt, experience the heartbreak of infertility and miscarriage. When their lives intersect with a young girl caught up in the horrors of sex trafficking, each of them will receive a precious gift. But will they find it in their hearts to accept an outcome so different than what they expected and hoped for?
My Review:
When I first picked up Chosen Ones and read the back cover, I was intrigued as to how someone could write about such an awful subject without frightening off the reader.
Sex trafficking , infertility and miscarriage….all in one book. To me, it seemed like it would be too much to cover in just one book and therefore would lose some of the importance. I was wrong. Eileen did a wonderful job tying everything together, in a way that has the reader enthralled as to what will happen next. This book is by no means for the faint of heart, for it deals with some really tough issues and Eileen does not sugar coat any of the details. There were times while reading that I got so angry…..what that child and others like her went through…and some are still going through it as I type. Heartbreaking, just heartbreaking.
Dan and Yvonne Pratt took it upon themselves to help a young girl that was sold into sex trafficking. Things didn't quite go as they expected, yet in the end God brought healing and joy.
In life, we need to realize that our will and God's will isn't always the same.
For me, this story not only opened my eyes to the horrors of sex trafficking, but it also reminded me how God is always with us, even under the most horrific circumstances. It may take awhile to understand God's answers to our prayers, but as long as we put our trust in Him, in time, things will always work out.
I applaud Eileen for writing this story.
You can purchase your own copy
HERE
TRANQUIL MOMENTS
By Eileen RIfe
Description:
Are you struggling for inner peace and purpose? Is your devotional life stale and stagnant? Do you long for refreshment from the Living Water? If so, then this book is for you. Pour a cool, refreshing glass of your favorite beverage, pull up a comfy chair, put your feet up, and enjoy Tranquil Moments: Spiritual Refreshment from the Island of Maui. Thirty-one devotionals, one for each day of the month, take you on a spiritual journey. View God's promise in a rainbow spreading across a Maui mountaintop, His peace in a cascading waterfall and His faithfulness in a colorful sunrise. Savor a tranquil moment as the God of the universe fills you up with His never-ending love, peace, and purpose.
My Review:
Looking for peace and tranquility? Look no further. Eileen has compiled 31 days worth of devotions that will give you a break from your every day life. Eileen has a way of writing that truly puts a smile on your face. I can actually hear her voice as I read this book.
These devotions make you think and at times makes you laugh. Definitely makes you want to go to Maui!
You will find thought provoking devotions that will bring you closer to God.
Step into paradise and let God's peace wash over you.
You can get your own copy
HERE
So, there ye have them, Mateys! I hope ye head over and get yer own copies of these books!
Thanks fer comin' aboard! God bless.